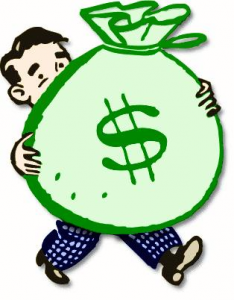 Seth Brown, is Principal of Storm and Stream, LLC and Scott Taylor, P.E., D.WRE, is the Vice Chair of the National Municipal Stormwater Alliance, a 501c3 formed to champion MS4 issues and programs at the national level.  Seth and Scott overview a recent dialogue held in Washington DC on, "Market-Based Stormwater Management: Today's roadmap for incentives, markets, and crediting programs." 
The National Network on Water Quality Trading, Water Environment Federation, and conveners from the Green Infrastructure Director's Exchange, Storm and Stream Solutions, and Oregon Solutions NPCC hosted a dialogue on "Market-Based Stormwater Management: Today's roadmap for incentives, markets, and crediting programs." In Washington DC November 1st through November 3rd.  The dialogue brought persons from academia, government, consulting and non-profit organizations together for a discussion on moving trading and credit programs forward for stormwater.
There is universal agreement that the urbanizing fringe is not a primary contributor to stormwater quality problems.  The built environment was designed to reflect then-current planning and engineering principles focused sewage treatment, public safety, and with water as an inexpensive commodity.  We are now looking to change this legacy and the opportunity before us is craft a plan to reinvent and rehabilitate infrastructure to improve environmental performance and meet urban needs into the next century.
The dialogue started with an important first step: Standardizing the terminology surrounding a market-driven stormwater incentive approach.  Dischargers to the Chesapeake Bay watershed have established incentive and credit programs in place, but the use of terminology is inconsistent and standardizing it will streamline implementation of these types of programs for the rest of the country.  A proposed standard set of definitions for commonly used terms was refined at the dialogue.
The dialogue concluded with a fist cut at the development of a roadmap for market-driven stormwater programs.  Such programs will be a key element in the timely retrofitting urban infrastructure with GI approaches as well as implementing pollutant source control and managing hydromodification impacts.   A white paper will be produced by the end of 2016 that will be available for public consumption in early 2017.
NMSA supports efforts to standardize market-driven programs across the US and help fund their implementation.  The stormwater sector has been content to operate in a silo with a permit-driven agenda.  It is high time that our industry take a proactive approach to improving water quality, the urban environment, and natural resources.  The dialogue was an exciting effort along this path.